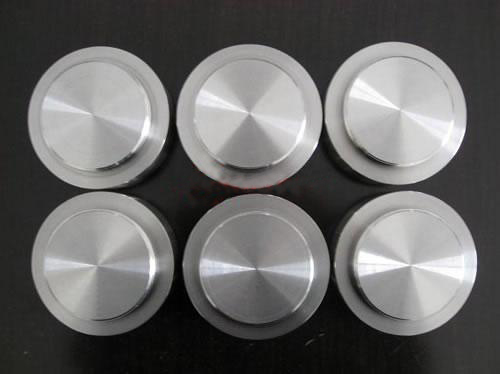 Pure molybdenum target can be divided into three types, that is, molybdenum planar target, molybdenum rotary target and molybdenum sputtering target. In physical vapor deposition technology...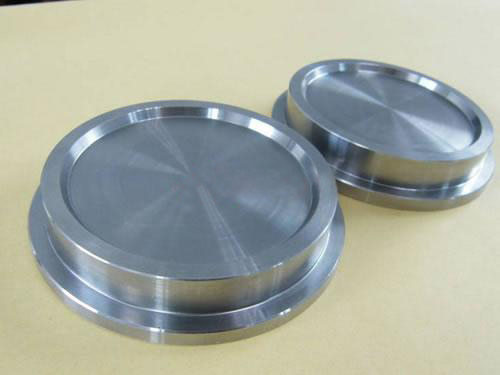 Our company has been specialized in the production of molybdenum alloy targets like tungsten faced molybdenum target, tungsten rhenium(W-RE) faced molybdenum target, tungsten rhenium faced...
Description
Molybdenum target is formed by sintering molybdenum powder. It features thickness and shiny surface. For your requirement, we can produce various shapes such as round, hole-shape, rectangular and so on. High quality products have been made after several procedures such as pressing, sintering, rolling, cutting and surface grinding. Super molybdenum target (single heavy reaches to 120 kg) is available at present.
Application
Molybdenum target is mainly used in plasma sputtering industry. Since the molybdenum resistant to high temperature and corrosion, it is widely used in petroleum chemical industry, aviation, machine manufacturing, and electronics semiconductor industries and so on.
Molybdenum target has very wide use in the anodes of X-ray tubes designed for X-ray examination of the chest, automobile, ion sputtering, petrochemical, aviation, machinery manufacturing, electronics and semiconductor industries.
Package and Transportation
We pack molybdenum target in plywood case and send them by ocean or air.
Founded in 2008, Shanghai Landytop Industry Co.,Ltd. specializes in producing tungsten, molybdenum, tantalum and niobium products in China. Due to high melting point, they are often utilized in sapphire growth furnaces, high-temperature furnace, medical shielding, semiconductor field, PVD equipment, oil wire logging field and other fields. The mentioned molybdenum target is one of our main products, winning widespread recognition and praise. If you are interested in this product, please feel free to contact us, we will provide its price for your reference.